How Was Jacob Collier's Harmonizer Built?
How Was Jacob Collier's Harmonizer Built?
MIT Logarhythm alum Ben Bloomberg tells FloVoice about the harmonizer he built for and with Jacob Collier.
Nov 16, 2017
by Evan Feist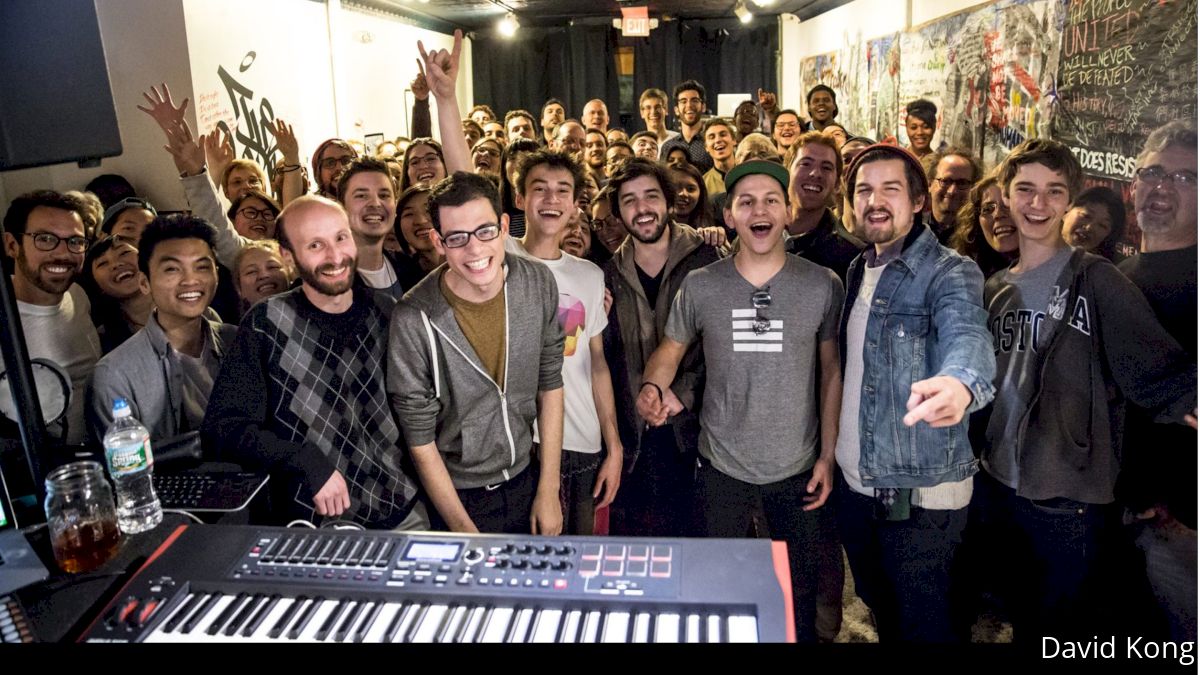 Jacob Collier is known for a lot of things: his intense love and understanding of high-level music theory, his insane jazz collaborations and covers, and of course, his Mozart-esque prodigious brain.
He's also known for his use of live looping and his one-of-a-kind harmonizer, built by MIT Logarhythm alum Ben Bloomberg.
In a tweet, Jacob said that the Imogen Heap song "Hide and Seek" is what inspired him to build a harmonizer.
"Hide and Seek" apb Jacob Collier (live at House Studios in Washington D.C.)
When asked about the construction of the hallowed harmonizer, Bloomberg told FloVoice that "it's basically all our favorite sounds in one box."
"The harmonizer, as a concept, has been around for a long time,"Bloomberg said. "We decided to make one that's capable of many voices and has all the sounds we like in one box. It was a process of refinement of existing ideas, more than a conception of new one, I guess. Ours has some nifty features like three infinite sustains, special sub-bass treatment, pitch shifts, sparkly effects, etc.
"There are some off-the-shelf plug-ins and hardware that's been modified and glued together, as well as custom code and electronics, including a dismantled PCB of a TC Helicon."
Jacob Collier Demonstrates His Harmonizer
Bloomberg is able integrate some of his a cappella experience into Collier's show.
"In general, it's really good as a production person to have an understanding of what performing is like," Bloomberg said. "I've been on stage and know what it's like to be up there, really depending on the gear to do what it's supposed to do and facilitate creative vibes."
What is Bloomberg up to now?
"There's a million projects happening right now!" he said. "I'm hoping to do a crazy multi-channel binaural unmasking experiment at Carnegie Hall in the spring with the Philadelphia Orchestra and a 250 voice choir for one of my Tod's collaborative City Symphonies.
"We are getting some (secret) things ready for Jacob's next album and tour, and I am doing my research at MIT which revolves around methods for making big live shows feel more human rather than subsumed by technology."
What would you use his harmonizer for?