Why Compete This Season?
Why Compete This Season?
As we kick off the new school, there are without a doubt goals discussions happening within most scholastic singing groups. Here are seven reasons why you should consider competing this season.
Aug 30, 2017
by Evan Feist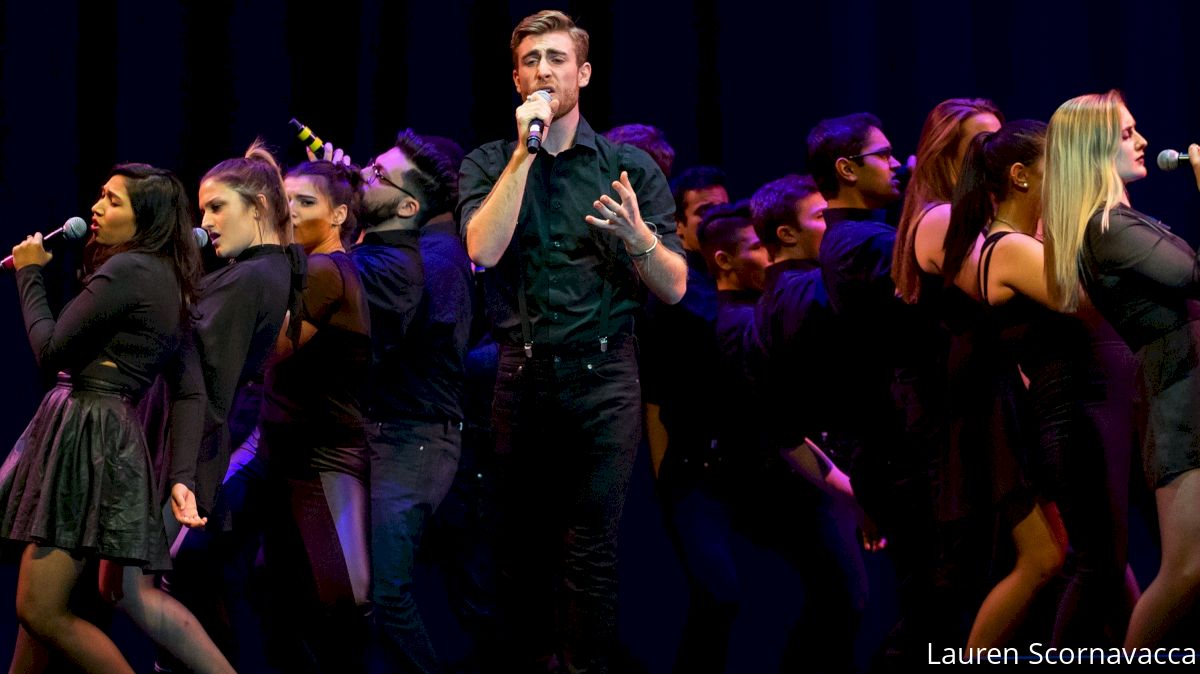 By Amanda Cornaglia


As we kick off the new school year, most scholastic singing groups are without a doubt having discussions about their goals.
Within these discussions is an often-heated debate: to compete or not to compete.
The list of pros and cons is long, but what are notably not on my list? Winning and glory.
For those that do rise to the top, competitions certainly can bring accolades and praise -- that's a given.
However, to the many groups out there that might not win -- and even know they won't before going into it -- here are seven reasons why you should consider competing this season.
Improve Your Craft
Nothing motivates improvement more than a pending competition.
Most competitions have a
rubric
that the judges will consider in the scoring process, which gives you a great starting line for things to work on as a group.
Usually things like arrangement,
tuning, intonation, dynamics
, and blend are at the top of the list.
Use the competition as a reason to dig in deep and get your singing basics locked in going forward. While exercises to improve might seem tedious, the work you put in here will improve everything about your overall presentation, not just your competition set.
Likewise, many competitions give weight to staging, presentation, and choreography.
Not everyone needs to become a Broadway-level dancer, but nearly every group can benefit from giving a little more focus to the way it presents itself on stage.
Even if you come up empty in the competition, your fans will take notice of your new and improved group.
Learn By Doing And Watching
The more talent you are exposed to, the more you expand your own view of what's possible.
If your group only performs on campus, your group might start to suffer from "big fish in a little pond" syndrome.
Get out of your campus chapel and onto a bigger stage, and take home new ideas and inspiration to help your group grow.
Also, as you prepare your competition set, spend some time going down the YouTube rabbit hole.
Check out the winning sets from previous years, and take notes on what was done well.
Be sure to look for sets from other competitions, too! Just because groups aren't your direct competitors (or even in your own genre) doesn't mean they don't have lessons to offer you.
Looking to lock chords better? Watch some
barbershop quartet competitors
. Want to create more creative staging? Check out some
show choir sets
. Watch some past competitors from
BOSS
or
SoJam
, where the groups have often bucked traditional staging in favor of a more avant-garde presentation.
Once you see what else is out there, stretch your comfort zone and try new things.
Rather than creating a carbon copy of past winners, think about how to apply the larger concepts to your own group.
Try out things that might work for you and make them yours. Don't harp on things that aren't for you -- use them to figure out what does work for your group.
Make A Name For Your Group
In the world of competition, it's not just the grand-prize winner who benefits from a new fanbase.
As an audience member and judge, my favorite performance of the night is usually someone other than the winner.
Because of the rigidity of scoring rubrics, the most entertaining group isn't always the one that ends up winning.
Likewise, audiences might also be drawn to other things about your group -- your likable stage presence, your amazing vocal percussionist, or a soloist who blew everyone away.
Performing in a competition will put you in front of brand-new audiences who seek out your style and talent. With a good performance, expect higher merchandise sales, more performance opportunities, and a bigger fanbase.
Expand Your Horizons
Just being in a place so concentrated with similar talent to your own can open new doors for you.
Competitions serve as a springboard for gig opportunities, meeting potential coaches, swapping advice, or learning about what else is out there for your group.
Come armed with business cards or swag and make connections.
See The World
Unless your group or school is hosting, you'll likely have to travel to get to a competition.
This can sometimes be a town just down the road, but it can also be in really cool cities -- especially as you get to the later rounds.
Sure, a trip to small-town Ohio might not be on your personal travel bucket list, but when you pair it with good friends and good music, it can certainly lay the foundation for a memorable weekend.
And, if you move along in the competition, you could see yourself in places like Las Vegas, NYC, LA, or even Hong Kong!
Make Friends
When you arrive at a competition, what do you see? If it's not a roomful of new friends, you should refocus.
Likely everyone in the competition has similar interests, hobbies, challenges, and dreams to yours -- strike up a conversation with someone new.
You might just find a new best friend.
Grow Closer
Working together towards a common goal is a perfect recipe for lifelong friendships.
Outside of your regular rehearsals and hangout time, preparing for a competition will help you grow as a group and as individuals.
You'll help each other break out of comfort zones and achieve new things together.
Looking for a competition? Look no further!
The Haunted Harmonies submission period is still open!



--
FloVoice's best content, delivered directly to your inbox!
Don't miss exclusive videos, feature stories, event updates, and more.
Sign up for the FloVoice Newsletter and never miss a beat.