Create a free account to unlock this article!
Get Started
Already a subscriber? Log In
​By Amy Malkoff
Vocal groups will trade in the bright lights of the stage for the busy streets of Salem, Massachusetts, this October at
Haunted Harmonies
.
The second annual a cappella festival is looking for "eight groups of all types -- academic, professional, semi-pro, any style."
Participants have until Friday, September 15, to apply.
Watch Haunted Harmonies LIVE
Saturday, October 7
Only on FloVoice
Here are 10 Reasons to Compete at Haunted Harmonies

1. It's in Salem, MA. In October.
If this isn't already on your bucket list, it should be. It's crazy and kitschy and exciting and fun.
Now imagine it as the setting of an a cappella festival, during the month-long Haunted Happenings celebrations.
(Want to avoid the traffic? Take the commuter rail. It's literally across the street from the venue)
2. Make money during the event.
Though you pay a registration fee (which covers your street performing permit), part of the day involves the groups performing for the crowds outside at prime pre-determined spots on Essex Street.
You are provided with adorable little cauldrons with which you collect money from said crowds.
In addition, each group's performing permit is good for the entire month of October, so you can come back during the month for multiple encores.
3. Costumes.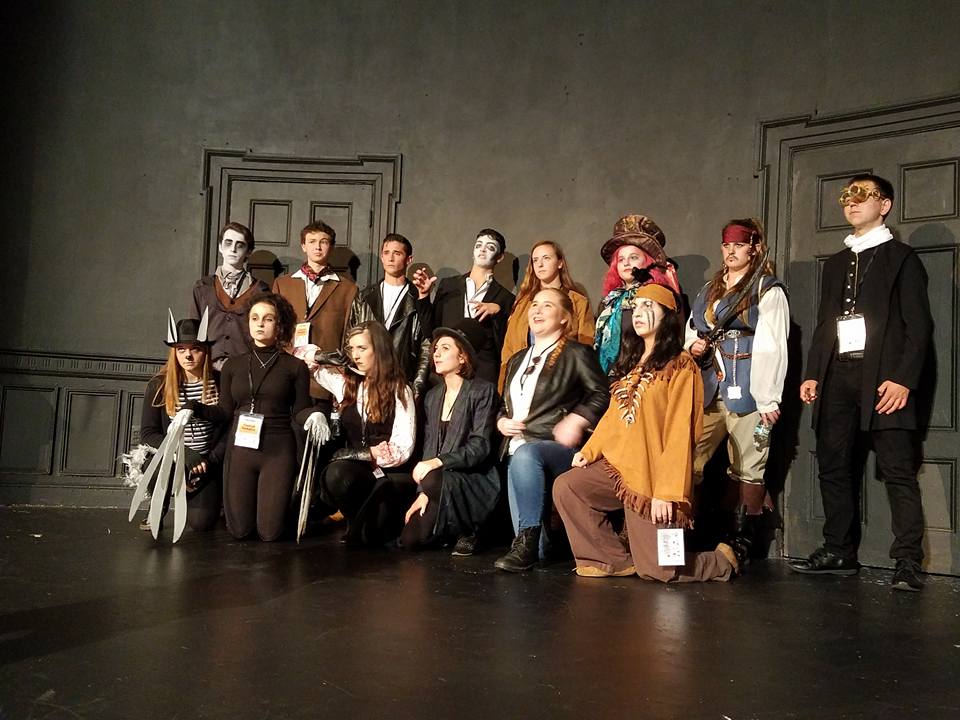 Now, these are optional for groups, but again, it's Salem in October, so why not do it up?
One group last year chose to have each member dress as a different Johnny Depp character! Genius!
Even if your group decides not to dress up, you're sure to enjoy the throngs of adults and kids in costume.
4. Competition!
[instagram url="https://www.instagram.com/p/BLWgtBDFWIg/?tagged=hauntedharmonies" hide_caption="1"]
Join seven other groups of all types in a friendly competition.
Each group has eight minutes to show the judges and audience their best stuff.
The competition winners will open for the evening showcase with
Ball In The House
!
5. Unique Performance Panel Discussion.
This year, Haunted Harmonies is only having one educational offering, and the rest of the day will be performances. But the panel discussion will be a good one: a group of experts will teach you the secrets to engaging an audience in real performance situations.
After the panel, you'll be sent out for street singing, to use your new skills in the wild!
6. T-shirts.
Every participating group member will get a T-shirt with this suuuuuper cool skull with crossed mics logo.
The shirts are limited edition and wearable all year to remember this fun day!
7. Get Competition Ready Early In The Season.
For scholastic groups, use this opportunity to hone a short set quickly to gear up for the rest of the year. Non-scholastic groups can work up a short, tight set for fun or future use.
8. Haunted Biz Baz.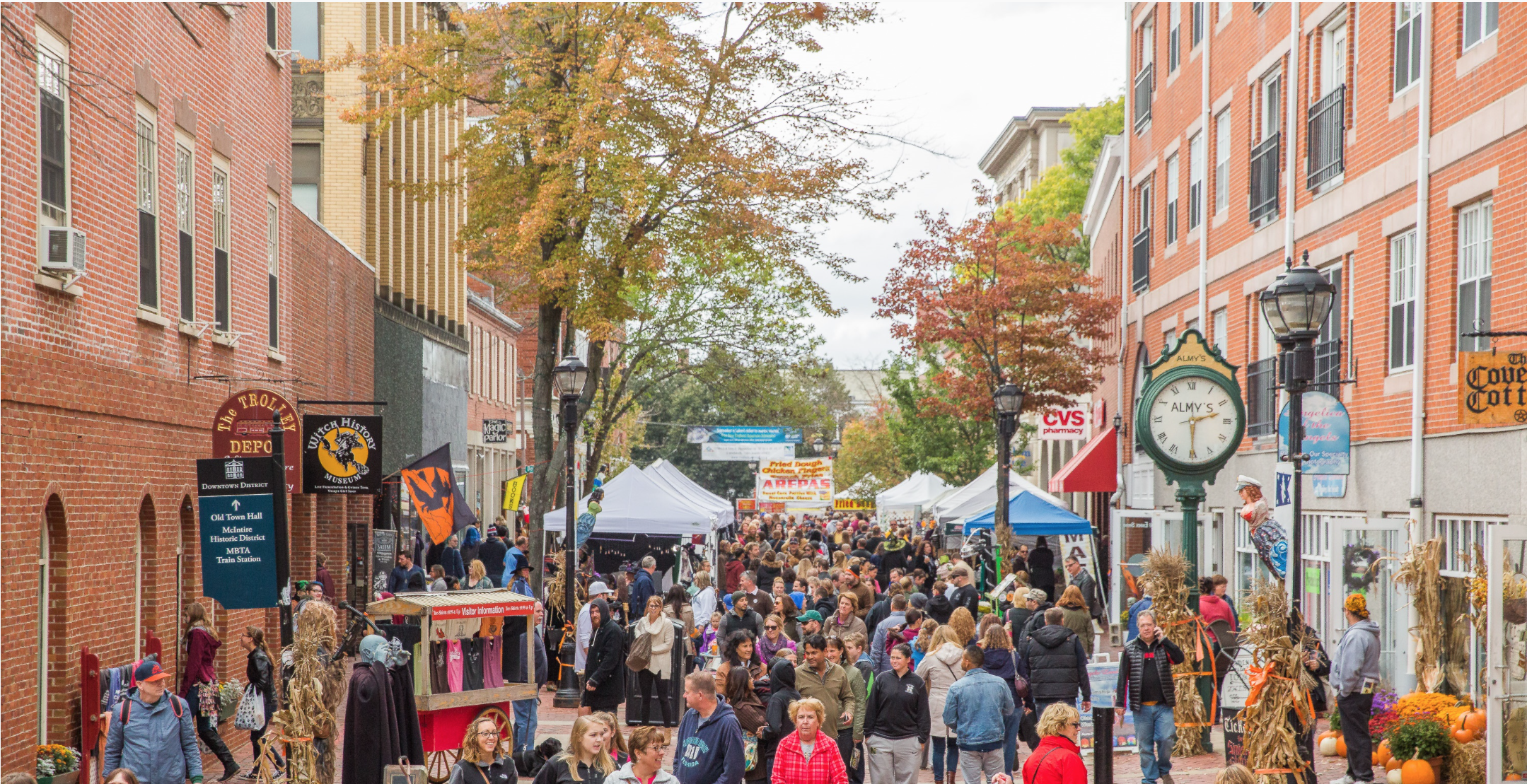 Haunted Harmonies takes place at the same time as the Haunted Biz Baz (Bizarre Bazaar), where over 70 vendors line up along Essex Street selling all sorts of supercool stuff.
This means groups will have huge crowds to perform for
and
can buy tiny decorated witch hats!
9. Epic Visuals.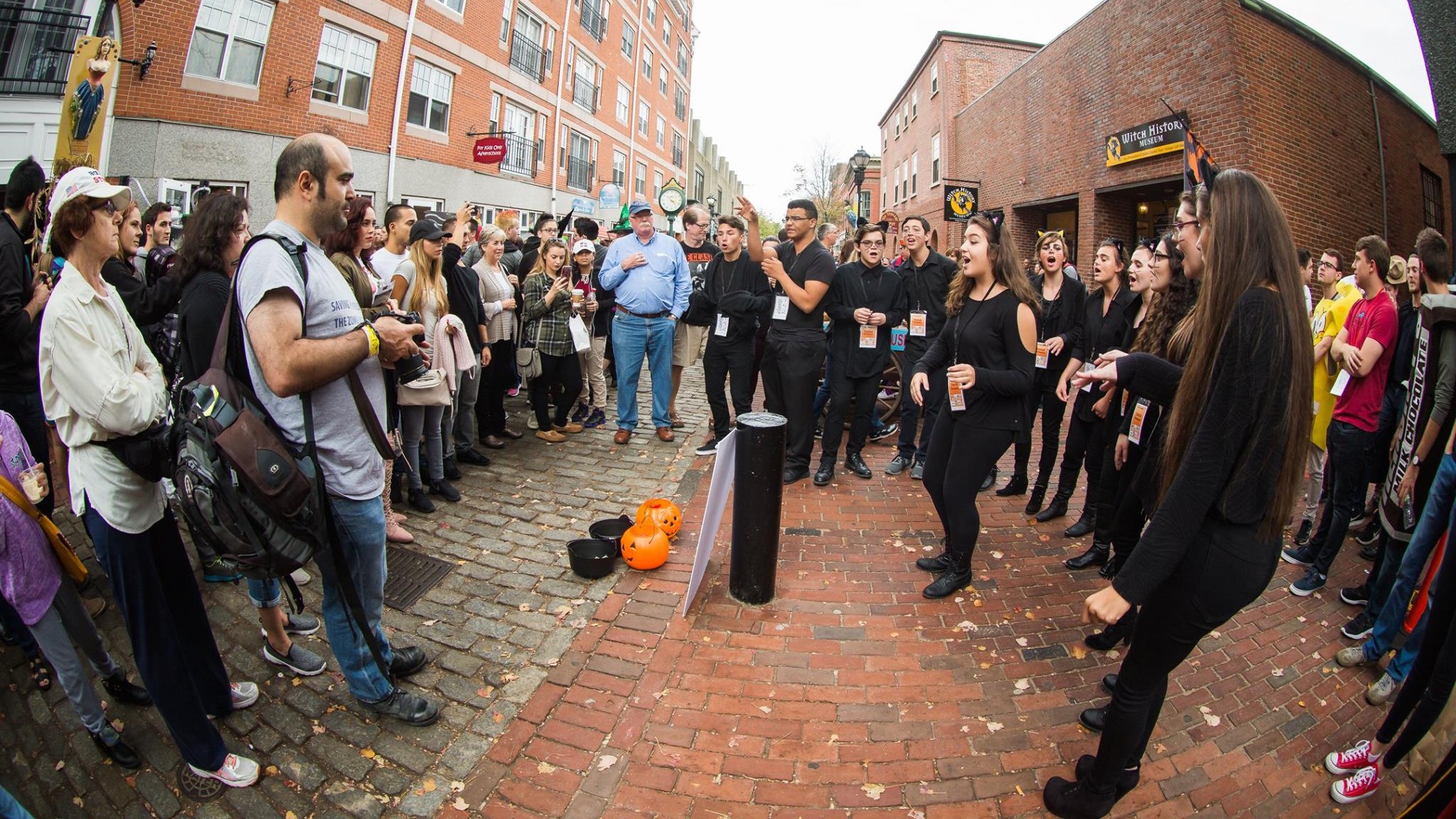 What other event will result in amazing pics like this?
10. Ball In The House.
This Boston-based pro group is headlining the event this year, and we are so excited. These guys know how to bring the fun.
It's guaranteed you will be up and dancing by the time their set is done.
It will be an incredible cap to the festival, and the competition winner (maybe your group!) will open for them!
Convinced yet?
Save your spot by September 15:
http://www.hauntedharmonies.com/register
--
FloVoice's best content, delivered directly to your inbox!

Don't miss exclusive videos, feature stories, event updates, and more.
Sign up for the FloVoice Newsletter and never miss a beat.