How To Host Effective Auditions Part 4: The Callback
How To Host Effective Auditions Part 4: The Callback
Even if you're quite sure who you want to take following auditions, always schedule a callback. In How To Host Effective Auditions Part 4, we cover how to run callbacks.
Aug 22, 2017
by Evan Feist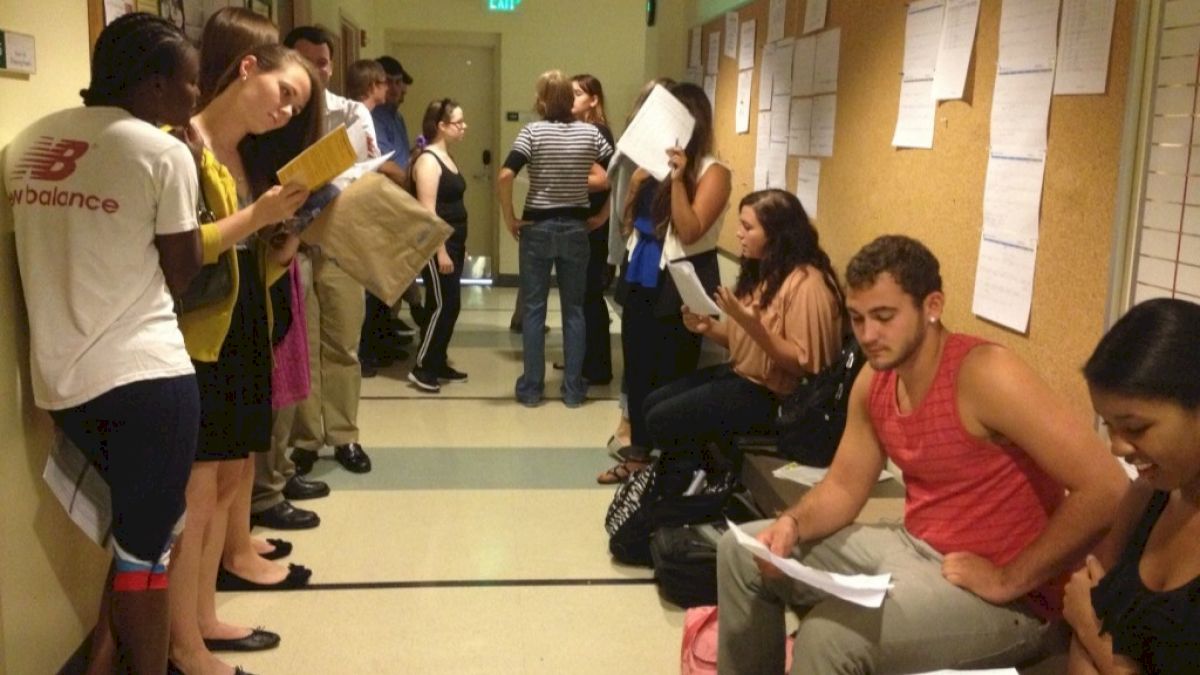 By Amanda Cornaglia
Even if you're quite sure who you want to take following auditions,
always
schedule a callback.
I love arranging callbacks like a full rehearsal, with all potential auditionees there.
This gives you a chance to see the person again, watch them interact in a competitive but friendly environment, and get a sense of what it's really like to spend time with this person.
Now that they've met you once, they'll be a little less of their interview/first-impression self and more real. (We hope.)
Before a callback, I'll send out a few assignments.
Usually one solo and one or two background parts for an existing song.
Since my members usually get the music in advance with sheet music and MIDI files, I'll send this to everyone called back.
If anyone can't learn the music this way, I ask them if there is anything else they need.
If it's something I'd be willing to accommodate for a member of the group, I provide it.
From there, they're on their own to learn it before the callback.
This replaces any sight-reading exercises.
On the day of the callback, warm up together, learn music together, and sing together, but
don't forget to leave extra time for small talk.
Focus on anything you feel is necessary to differentiate between the singers or find out more about a certain part of their vocal ability or personality. My groups have a set of ridiculous questions we ask, like items you collected as a child or what they think is the catchiest song of all time. For us, it's not so much about what they say, as it is about HOW they say it and if it flows into natural conversation. It also brings the newly anointed members in with a tradition and a starting point for bonding.
Don't be afraid to let this take an hour or two. You want to make sure all your questions are answered completely.
Remember, the audition should be structured so that you look for the qualities in which you are most interested. Don't hesitate to come up with some unique tests (choreography, acting, etc.), if your group is going to demand certain skills.
After the Audition
Meet as a group and consider all the final candidates.
Be especially careful to consider your needs.
If you take all the good singers without regard to voice part or solo ability, you may find yourself with seven great alto background singers and no soloists or tenors.
On the other hand, maybe you didn't find exactly what you need.
Perhaps you're missing a certain voice part or no one quite fit your ideal.
Before you go back into the audition process, see if you can make a good group out of the best singers you have -- maybe the format will be a little different than you expected or someone will be singing a voice part they didn't expect, but having a group comprised of good singers and people you like is more important than holding out for that perfect countertenor.
If it's really not going to work, set up another round of auditions.
Reach out to all the auditionees within two days of their audition
, either by phone or email to let them know the results -- good or bad.
Good news
-- be excited! You've found the newest member(s) of your music family. Give them directions and next steps.
Bad news
-- tell it quickly, without excuses. Leave out apologies, lengthy reasons for why they weren't selected, and little white lies.
If someone asks why they weren't accepted, then provide a short, polite and constructive response of what might help them in a future audition.
That's it for Part 4!
This series will continue with tips for those of you heading into an audition!
How To Host Effective Auditions:
Part 1: Where To Announce
Part 2: Attracting Appropriate Members
Part 3: The Audition Itself
--
FloVoice's best content, delivered directly to your inbox!
Don't miss exclusive videos, feature stories, event updates, and more.
Sign up for the FloVoice Newsletter and never miss a beat.