Backtrack Wins NY AcaOpen By A Hair!
Backtrack Wins NY AcaOpen By A Hair!
Backtrack wins Varsity Vocals' New York AcaOpen and advances to the Finals at Carnegie Hall this fall!
Aug 6, 2017
by Evan Feist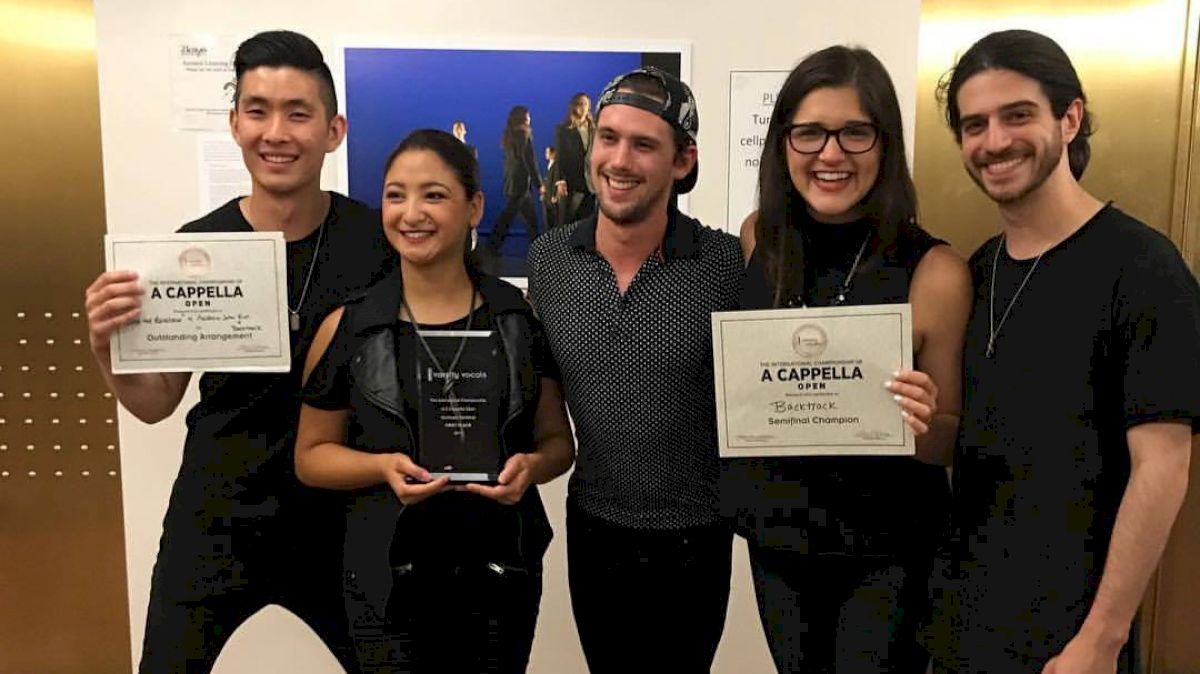 Backtrack punched its ticket to the
AcaOpen
Finals after winning the
New York Semifinal
on Saturday by the closest margin of any qualifier so far in
Varsity Vocals
' inaugural competition.
With just a 14-point spread from first to third place, it was really anyone's game at Hunter College's Kaye Playhouse.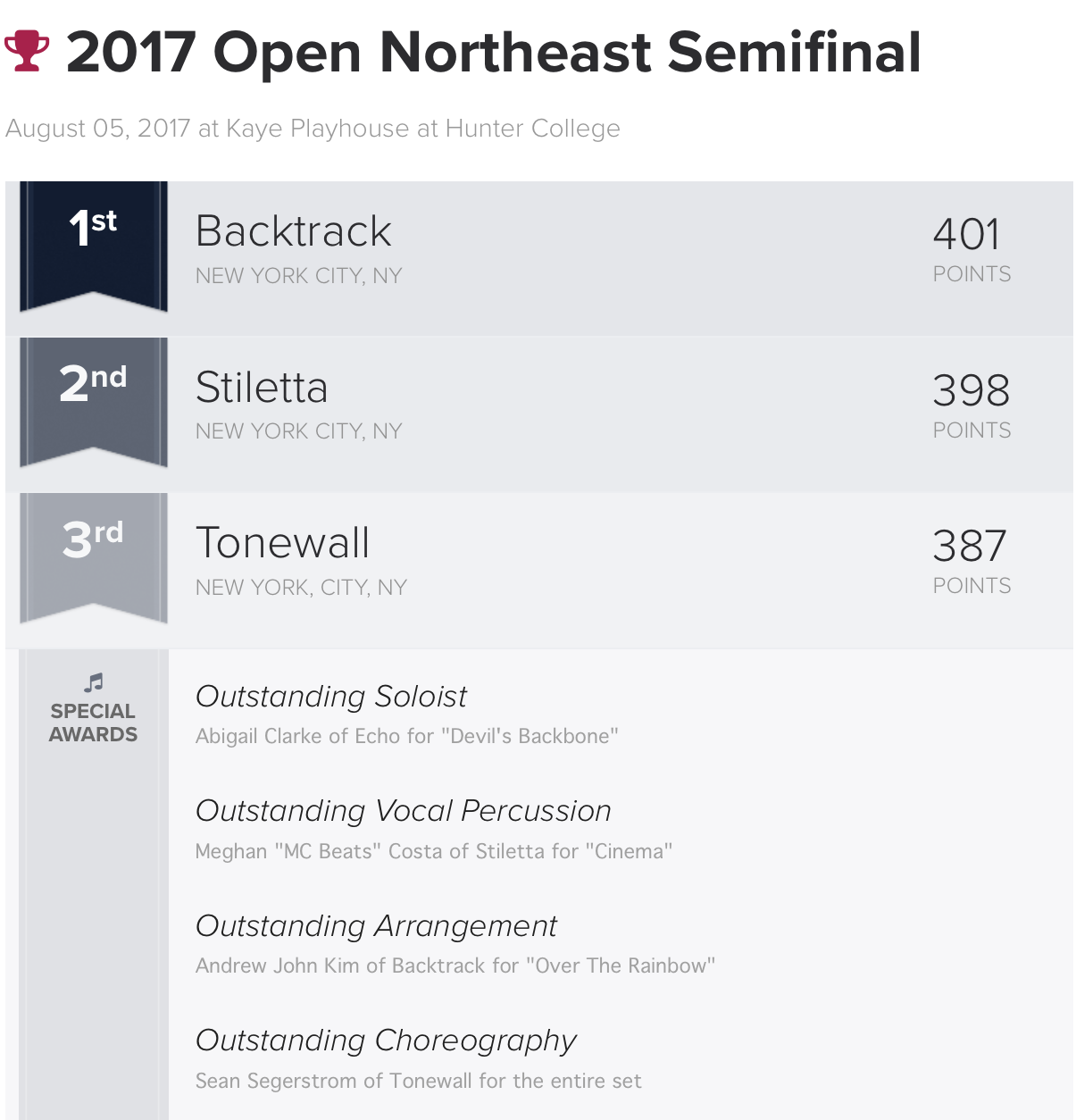 Placing first,
Backtrack
automatically moves on to the
Finals
at
Carnegie Hall
on September 23.
You can get your tickets
here
.
ACA DIY Episode 3 with Backtrack
Runner-up
Stiletta
and third-place
Tonewall
still have a chance at getting to finals through the incredibly competitive
Wild Card Round
.
Just like in ICCA and ICHSA, the second- and third-place groups from each semifinal have the opportunity to submit a video to be judged by a panel against its rubric. The winner of the Wild Card Round will advance immediately to the AcaOpen Finals.
How Was Stiletta Formed?
We've said it before, and we'll say it again. Placing at competition comes down to three factors:
dynamics, intonation, and tuning
.
"Beautiful" as performed by Tonewall
FloVoice's best content, delivered directly to your inbox!
Don't miss exclusive videos, feature stories, event updates, and more.
Sign up for the FloVoice Newsletter and never miss a beat.