How To Win Any Vocal Competition
How To Win Any Vocal Competition
Placing at competition comes down to 3 elements: tuning, dynamics, and intonation.
Aug 5, 2017
by Evan Feist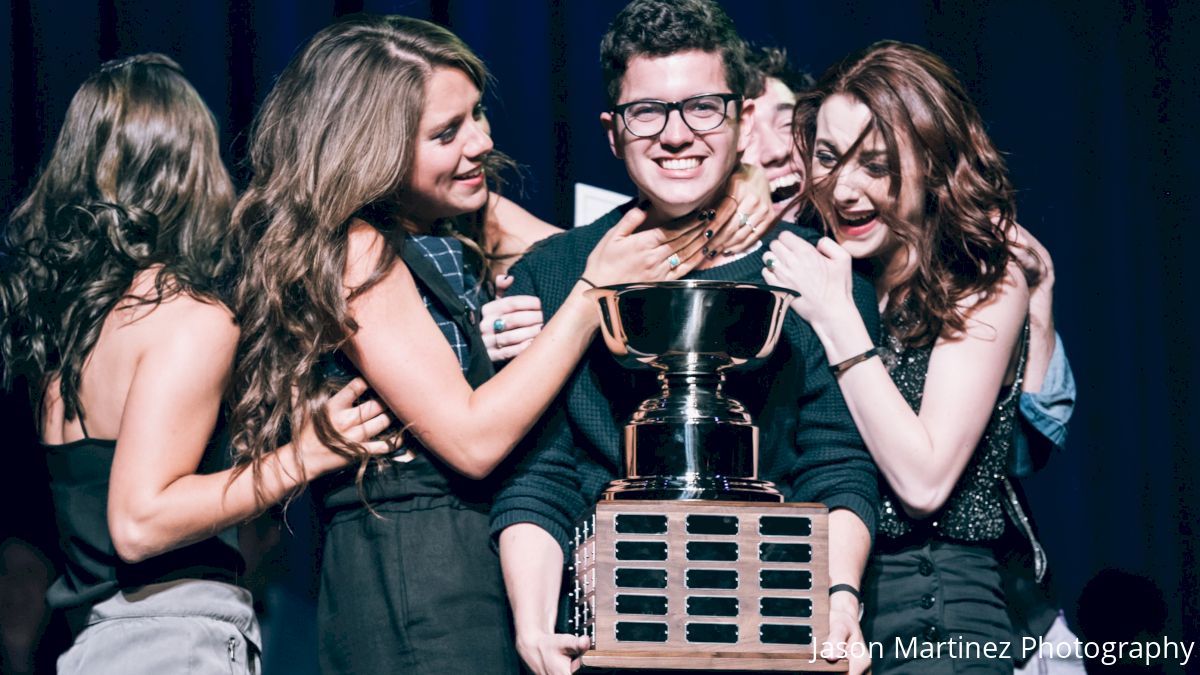 With two
AcaOpen
semifinals coming up later today, it's a great time to talk what it takes to win (or at least place) at a competition.
Obviously, every competition is different in terms of
judging criteria
, rubrics, time limits, etc. However, if you nail these three things, you will always place at competition:
Tuning, Dynamics, and Intonation
Tuning
Arguably the most objective aspect of any vocal competition (especially in
Barbershop
) is how in tune you are as a group.
Making sure your collective vowels are colored the same
should
already be drilled in from off-mic rehearsals. But once you hit that stage -- with that live engineer -- everything can change if you're not careful.
Standing very close together and watching people in your section's mouth as you rehearse is a great way to start/refresh your group's tuning. From there, move to watching someone in another section. After awhile, you should be able to lock in to each section at will and focus on your place in the whole.
Do not do this with your eyes closed even if it "feels better."It will not help you in the long run and will actually hinder your emotional connection and therefore, your performance.
Connection locks chords.
Main Street - 2017 Barbershop Harmony Society Grand Champions
Dynamics
This is another very important aspect, as most groups don't go nearly as far as they could/should into developing as wide a dynamic range as called for in the piece.
Complete commitment is key.
Dynamics are the part of your performance judges like to call out most often because it's the simplest thing to fix. It's way easier to direct your group to swell or crescendo/decrescendo through 4-bar phrases than lock a chord across a stage. A well-founded bold gesture will likely refocus the judges.
Essentially, this one also comes down to listening so you know just how big or small to get.
Plotting out each section on a line graph, with the song sections on the X-axis and a scale from 1-10 on the Y-axis, is a great place to start.
Decide what "intensity level" each section should have (as well as what kind of intensity) and draw your graph. Once you establish what each level of intensity sounds/looks like in your group for a particular song, you'll have a reference and a road map with which to direct the group.
From there, you can start with "micro dynamics" to further craft special moments into your set.
The Northeastern University Nor'Easters 2017 ICCA Finals Winning Set
Intonation
Yes, intonation is different from tuning. Intonation is the accuracy of the pitch being produced, whereas tuning is how well your pitch matches the rest of the group.
In competition, are you trying to listen to each other on stage or through the monitors? If you're close enough, obviously live is better.
Either way, pay close attention to the monitors during soundcheck and ask the sound person if those will be the actual monitor levels at the show (sometimes they're not). Try to get accustomed to the levels as quickly as possible during soundcheck and make sure you can hear the parts you're listening for before you leave the stage. This way, you maximize preparation and minimize surprises at the start of your set.
Locking in to both good intonation and tuning from the beginning of your first number is difficult but will give your group the competitive edge. If your tightest moments are about a verse and chorus in, the judging will already be fastidiously scribbling.
Nail the opening while all the judges eyes are still on you.
Balance and blend both come much more easily if your group is tightly intoned in tune!
Taken 4 Granite - 2016 Harmony, Inc. Quartet Champions
So, there you have it.
Master these three performance aspects and place at everything you compete in from now on!
Need More?
First we have
Bill Hare
, a Grammy-winning producer/engineer who has judged everything from
ICCA Finals
to
Harmony Sweepstakes
.
Judge Bill Hare's Competition Advice
Next up we have Alex Haigh, who recently judged the
Irish A Cappella Festival
.
Judge Alex Haigh's Competition Advice
FloVoice's best content, delivered to your inbox!
Don't miss exclusive videos, feature stories, event updates, and more.
Sign up for the FloVoice Newsletter and never miss a beat.