10 Highlights of the 2017 BHS Convention
10 Highlights of the 2017 BHS Convention
10 Highlights from Barbershop Harmony Society's 2017 International Convention in Vegas.
Jul 9, 2017
by Evan Feist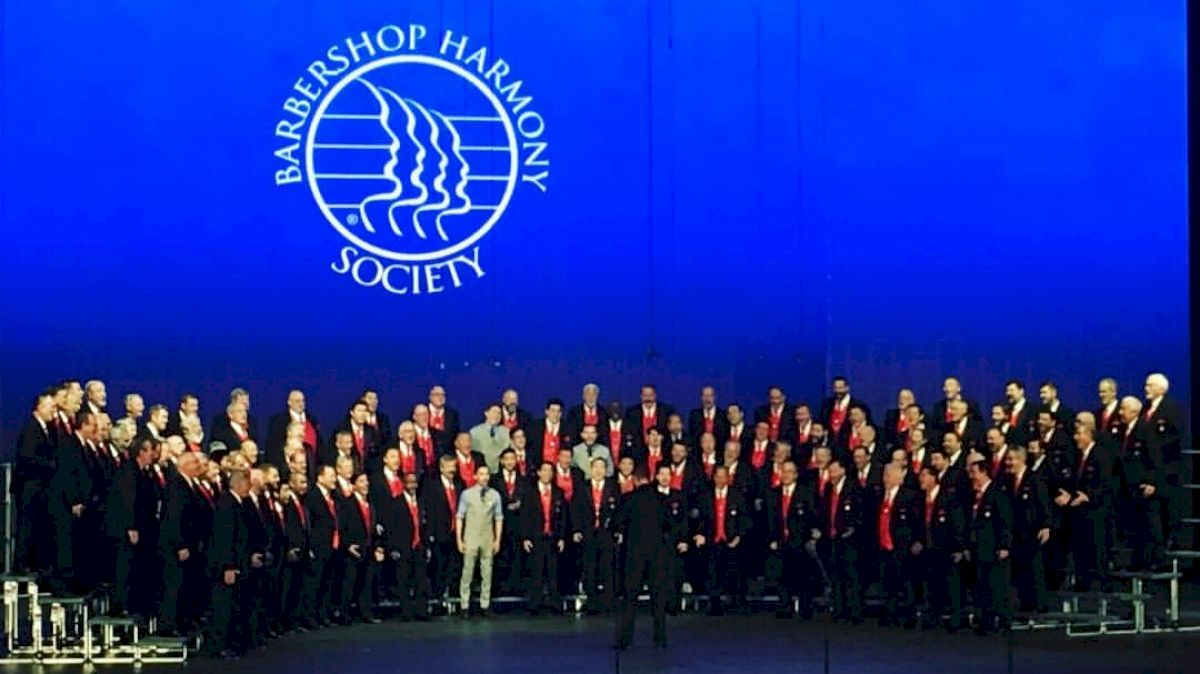 by Jim James Catt
1. A truly sincere and genuine acknowledgment from the Society leaders in actioning (in part) their vision for 'inclusivity'. Recognising the mistakes of the past and actioning this by bestowing life membership to the Red Caps Quartet members. Very moving and extremely appropriate, lets hope the whole membership embraces this shift!
Everyone In Harmony
2. There was an awful lot of 'very high singing' in the male register, quite well handled in most cases. Not achievable comfortably by the majority of barbershoppers, so be careful with emulating song choices.
Keepsake
3. To me, amongst all the fabulous performances
Great Northern Union chorus
felt like they should have been placed higher, with an exceptional package that was surely worthy of a medal
Results!
4.
After Hours
- a champion quartet one day soon.
Mainstreet
5. Stellar performance by
Singature
and more particularly the lead in the semi finals. Hope this one makes the
Youtube
cut!
Ericha Mike Rowe
6. The
Masters of Harmony
tipping the VM to win the chorus comp with a stunning, perfectly crafted 'contest' winning package, simply better than anything else that graced the stage in the Chorus contest.
YBQC Reunion Chorus
7. The
Central Standard
giving us the most contemporarily delivered song of the contest "Proud of Your Boy".
Convention Recap: Youth Barbershop Quartet Contest
8. Loved the
KVU
back to what they do best - disco! Very creative, thank you!
Pratt Street Power
9.
Fog City
- amazing entry into the barbershop arena (awesome unisons), surely will help shape another new chapter in the ever changing landscape of mens barbershop.
Mike Rowe Interview
10. Final shout out to Aussie Champion Quartet
Blindside
. 3rd in the youth competition and 22nd in the open, first time out. Boys you did Australia proud, I hope you continue to thrill audiences and manage to break the elusive top 20, continue on this path and I have no doubt you will!
Teenage quadruplets Vintage Mix surprise Southwest Airlines passengers on a flight to Las Vegas!

Jim James Catt
is a singer/conductor from Goulburn, New South Wales Australia. Jim is a successful and well-respected conductor, having taught in many different countries including U.K., Germany, Australia and New Zealand. Whilst living in the UK Jim lead a then small 'town choir' to National and International recognition with multiple TV performances culminating in a BBC documentary made about the choir. This came about after the choir were finalists (top 3) two years 'on the trot' in the coveted Sainsbury's Choir of The Year contest, a national televised choir contest with over 1000 choirs competing.
Jim also sang successfully in a vocal group that represented the UK 4 times at the World Championships for his chosen style of singing in the USA. Since migrating to Australia under the distinguished talent visa programme (for his musical skills), Jim has coached all around Australia, directed a National Champion Choir and created two new choirs in Sydney. His most recent being "Sydney Vocal Project", a mixed gender vocal harmony group for accomplished and well established singers. Jim also sang in FREEFALL who won the Australian barbershop contest and went on to represent Australia at the World Championships in Salt Lake City.
Subscribe to the FloVoice Newsletter and never miss a beat!