2017 Aarhus Vocal Festival
#WorldlyWednesday: Aarhus' Vocal Line Is Vocal Royalty
#WorldlyWednesday: Aarhus' Vocal Line Is Vocal Royalty
Vocal Line has been together for 25 years and birthed many a cappella careers through the Aarhus Vocal Festival.
Jun 7, 2017
by Evan Feist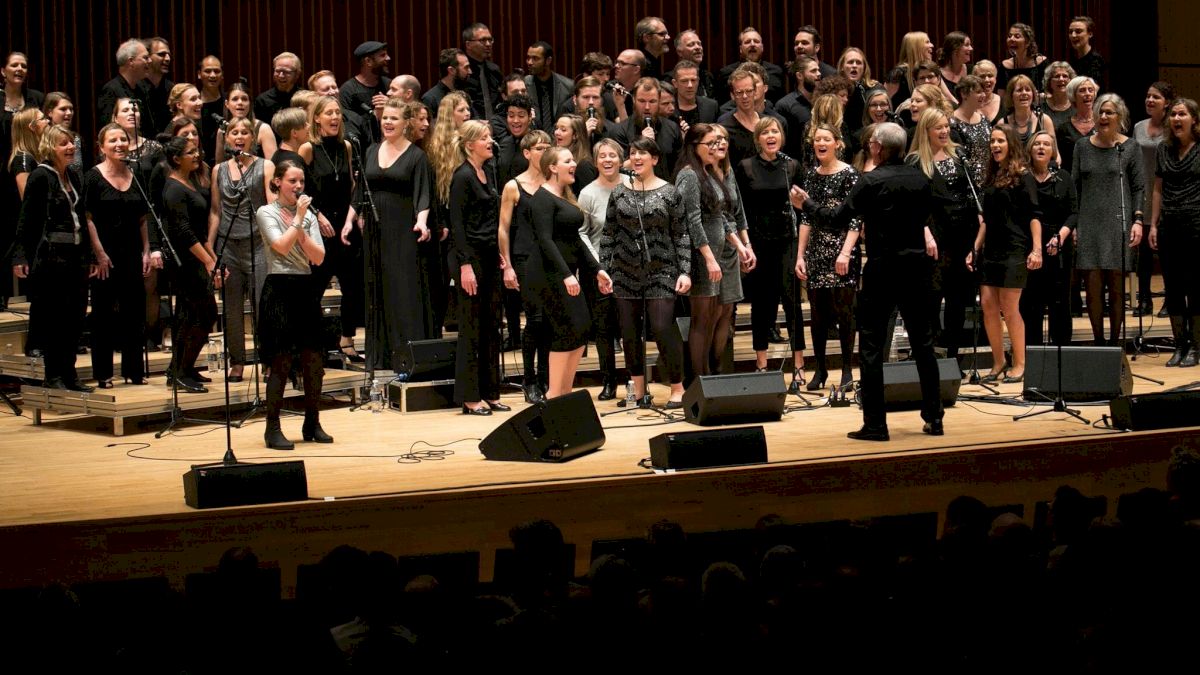 For more than 25 years
Vocal Line
along with conductor
Jens Johansen
have won numerous international music prizes, collaborated with artists such as
Bobby McFerrin
,
The Real Group
,
Tina Dico
, and
The Rolling Stones
, gaining a reputation as one of the best vocal ensembles in the world.
Vocal Line's 25th Anniversary Concert
Vocal Line's mission statement is "to be the front runner in the development of a capella choir music nationally as well as internationally."
Throughout the years, Vocal Line has continued to challenge the limits of choral singing.
Aarhus Vocal Festival 2017
Recently, the choir sang at the
84th Commemoration
of one of the world's
"Seven New Wonders"
, the
Cristo Redentor at Corcovado
in Rio de Janeiro.
Hyperballad opb Bjork
"Vocal Line is based in the traditional Danish choir tradition. From its origin, the choir has developed a highly individual style with a unique sound. Vocal Line is able to unite soaring Nordic sounds with intensity and sincerity. This ability, combined with its detailed and experimenting arrangements, makes Vocal Line able to continuously capture the attention of and touch its audience.
Another equally essential factor is the ability of the thirty skilled singers to express their individual voices and musicality while simultaneously maintaining the immaculate blend that Vocal Line is known for."
AAVF 2013
Don't forget to subscribe to the FloVoice Newsletter and never miss a beat!