2017 Aarhus Vocal Festival
Elephant Claps Takes First Prize In AAVF Vocal Group Competition
Elephant Claps Takes First Prize In AAVF Vocal Group Competition
Elephant Claps wins first place in the 2017 Aarhus Vocal Festival vocal group competition.
Jun 6, 2017
by Evan Feist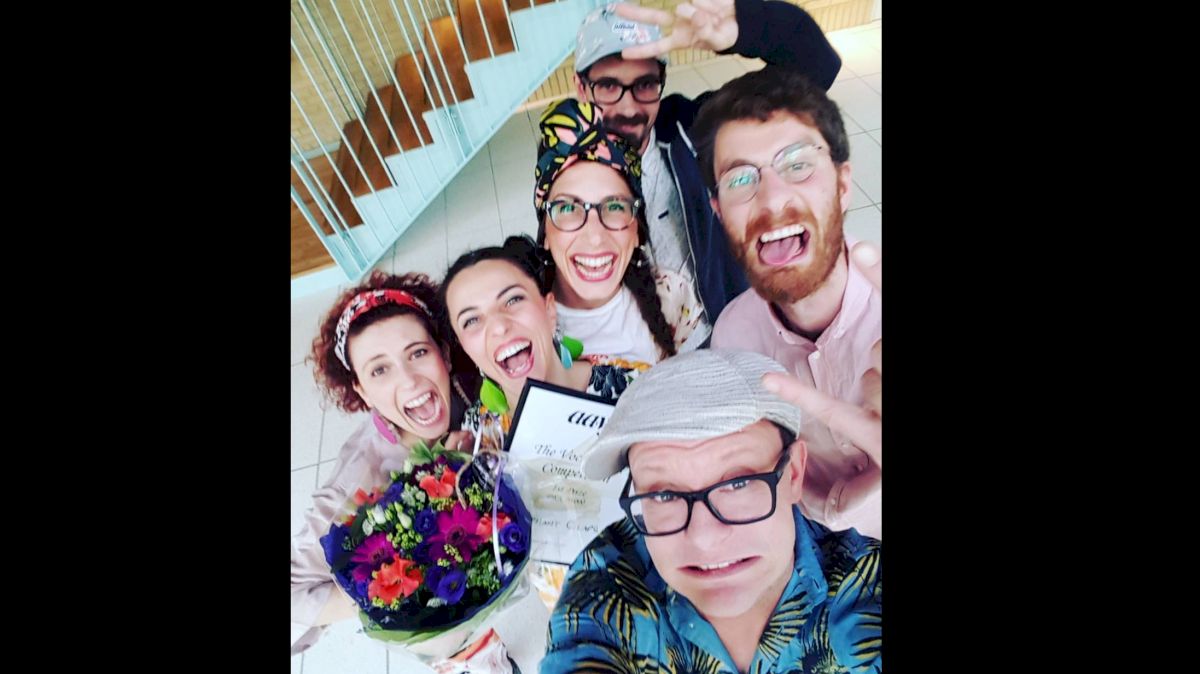 Groove, improvisation, and energy are the key words that characterize the "unconventional" sextet
Elephant Claps
. The Milan, Italy, natives displayed each of those traits as they won the
2017 Aarhus Vocal Festival's
vocal group competition on Saturday and took home a DKK 20,000 (US$3,030) first prize.
Elephant Claps Winning AAVF Set
The group has been making a name for itself in and around Milan since 2015. In June 2016, Elephant Claps participated in the
Solevoci International A Cappella Competition
, where it won first place in the pop/gospel category in addition to prizes for Best Project and Best Arrangement. In October 2016, the band took part in
TEDx at Teatro dal Verme in Milan
.
Behind the Scenes with Elephant Claps
Don't Forget to the FloVoice Newsletter and never miss a beat!