2017 Aarhus Vocal Festival
Behind The Scenes At The 2017 Aarhus Vocal Festival
Behind The Scenes At The 2017 Aarhus Vocal Festival
A behind-the-scenes look at the 2017 Aarhus Vocal Festival.
Jun 7, 2017
by Evan Feist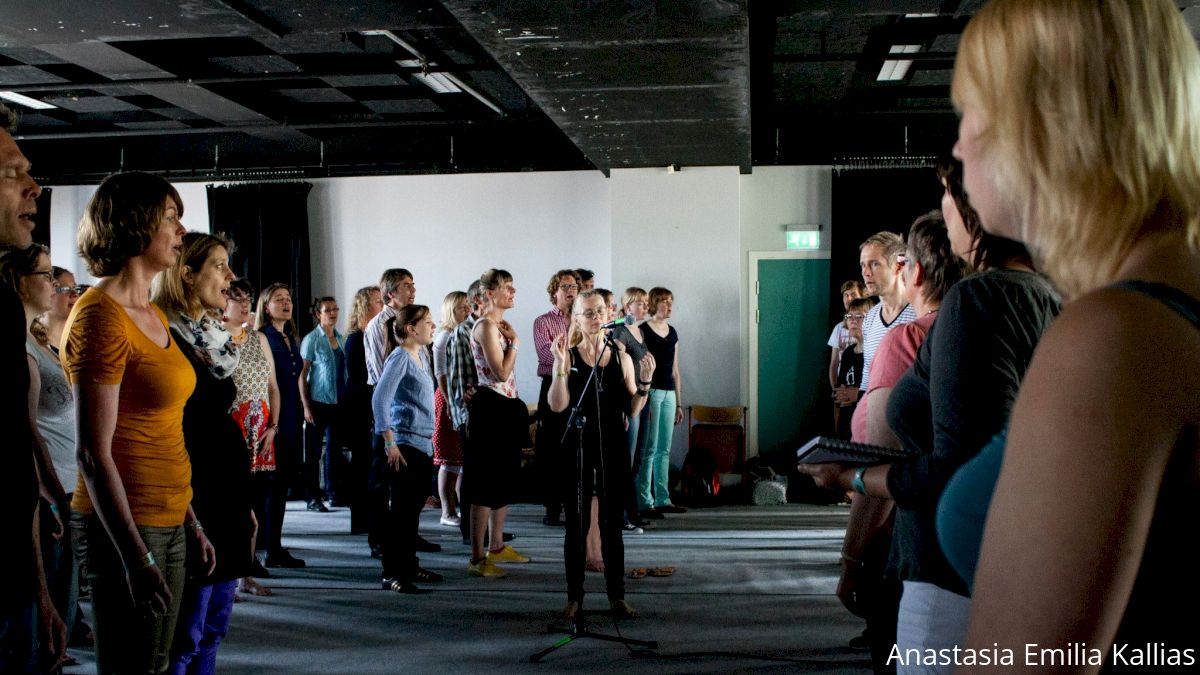 The
2017 Aarhus Vocal Festival
's vocal group and choir winners may have stole the show over the weekend, but the four-day celebration in Aarhus, Denmark, was so much more than its two fiercely contested competitions.
Here is a behind-the-scenes look at a few of the festival's other events:
Rehearsal & Warmup with Queen Machine
The
AAVF Workshop Choir
"Queen Forever" teamed up with Denmark's
Queen Machine
under the direction of
Jens Johansen
.
Single Singers Rehearsal
After the first performance at the
London A Cappella Festival
in 2012, the
Single Singers
have quickly become a global phenomenon. Since 2012, there have been 11 Single Singers encounters at festivals in Europe, and similar groups have been popping up in the USA and Asia.
Led by
Annemarie Homan
and
Emily May 't Hoen
, its founders were inspired to start the group as a way to give singers who were coming to the festival on their own the opportunity to actually perform in a group.
Behind the Scenes with Vocal Competition Winners Elephant Claps
Don't forget to subscribe to the FloVoice Newsletter and never miss a beat!