Live from Orlando, Florida, catch the world's best men's barbershop quartets and chorus compete at BHS International. In addition to the contests, FloVoice will also bring the excitement of the AIC Show, the Saturday Night Spectacular, post-performance interviews live, and nonstop coverage from behind the scenes all week!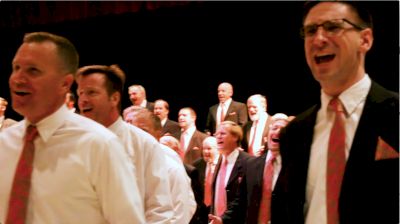 Alexandria Harmonizers Return To Their Roots At 2018 BHS
Jul 1, 2018
As the barbershop world descends on Orlando for BHS International, the competitors are putting on their finishing touches. FloVoice visited with the Alexandria Harmonizers for their International Send-Off.
The Harmonizers, now celebrating their 70th year, have long been a strong presence in the barbershop community. With four international titles and numerous top-10 appearances, they return to the International Chorus Contest with a set that strongly represents the identity of the chorus.
Watch the International Chorus Contest LIVE Friday, July 6 - only on FloVoice!