2017 Aarhus Vocal Festival
Who Are The 2017 AAVF Vocal Group Competitors?
Who Are The 2017 AAVF Vocal Group Competitors?
The 2017 Aarhus Vocal Festival returns to Aarhus, Denmark, on June 2-5. Here's a look the competitors in the vocal group category for this year's event.
May 31, 2017
by Evan Feist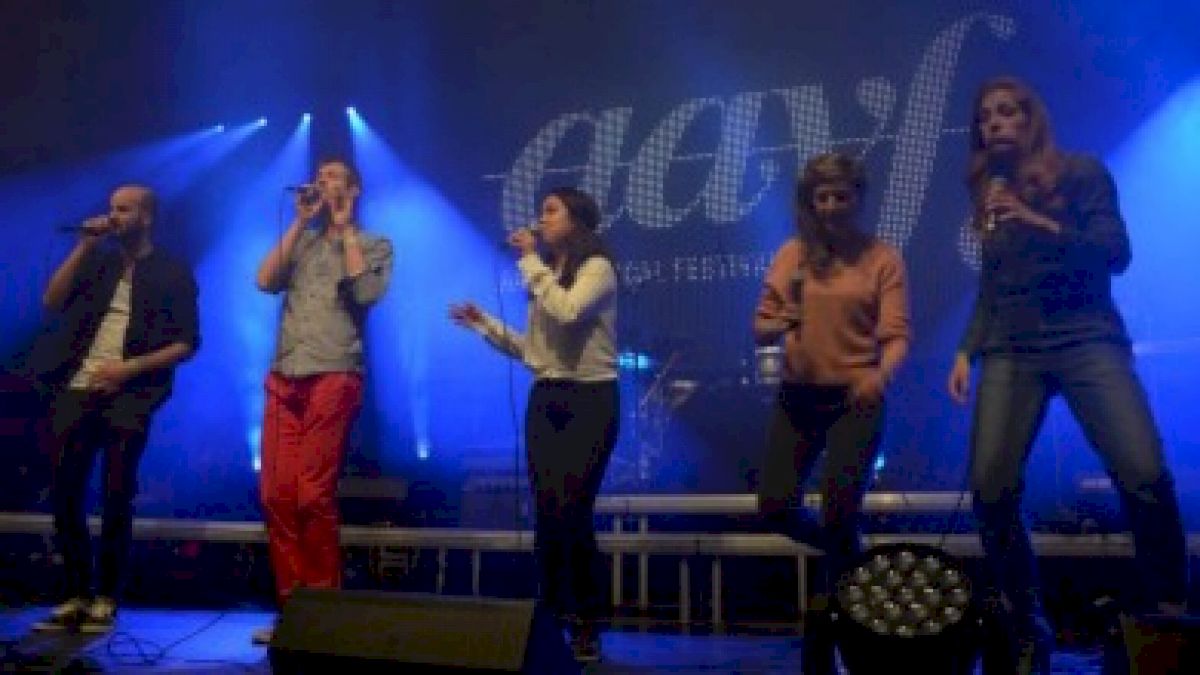 The
Aarhus Vocal Festival (AAVF)
is a celebration of the immense range of expressions, genres, and talent that is found in the international vocal music world. Held every other year, this festival for vocal enthusiasts and performers returns to Aarhus, Denmark, on June 2-5.
There are two categories at this year's event:
choral
and vocal groups. However, the competition is not strictly a cappella, With no group size limitations and the allowance of instrumental accompaniment, AAVF's two competitions are different than most. The wide range of vocal music styles present at the festival allows both amateurs and professionals to compete alongside each other.
At AAVF, vocal groups and choirs will again have the opportunity to participate in front of an
international jury
of vocal music experts, who will decide which group and which choir will get the cash prizes as well as the opportunity to perform for the whole festival audience on the last night of the festival.
First Prize:
DKK 20,000 (~ $3,000 US)
Second Prize:
DKK 10,000 (~ $1,500 US)
Third Prize:
DKK 5,000 (~ $750 US)
Groups in each category will be given the task of arranging a song chosen by the festival. The specific song needs to be arranged and performed as part of the group's 15 minute set.
The 2017 Vocal Group Competitors are:
Chilli Da Mur
Chilli Da Mur
is from Styria, Austria, and performs both pop songs and traditional Austrian music. You'll get jazz harmonies, improvised yodeling, and a wide range of emotions within their performance. They started as a vocal trio in 2006, but in 2014 they decided to add an accordionist and a fourth voice. Since then, Chilli Da Mur made it to the finals of the Austrian TV show "
Die Große Chance der Chöre
" and took part in
Vokal.Total
, where they received a Gold Diploma. They were also part of this year's
BerVokal
in Berlin and recently recorded and released their first album.
Skety
Skety is made up of young professional Czech jazz singers and musicians. In July 2014, Skety was awarded the
Ward Swingle Award
in the jazz category at
Vokal.Total
in Graz. The group's debut album has received four
CARA
nominations and one of the tracks was published in the
SING12
compilation by
CASA
. During its last tour in Taiwan, Skety received a second prize Golden Diploma at the
World Contemporary A Cappella Competition
in Taipei. Skety's group members are also the organizers of a brand new event -- the
Prague A Cappella Festival
.
Stacked
Annalisa Schmad
had a vision for a women's vocal group with edgy, original repertoire in 2014.
Stacked
sings unusual singer-songwriter charts, original charts written by Annalisa, and always has a good time. In the short time that Stacked has been around, it has won nearly every competition it has been involved in. Annalisa, the group's conductor, graduated from
RAMA Vocal Center
in Aalborg, Denmark.
Blend-in' 4
Blend-in' 4
consists of five professional singers from the
Fontys Conservatory
in Tilburg, Netherlands, who all sharing a passion for vocal jazz. Blend-in' 4 mainly sings close harmony music from old style vocal jazz to more modern music.
SoundEscape
Fresh arrangements, broadness of styles, and, most importantly, big sound is what characterizes
SoundEscape
. As a newcomer with a
unique sound
, the band won first prizes at the
Solala A Cappella Festival
and the
German A Cappella Contest
.
Elephant Claps
Groove, improvisation, and energy are the key words that characterize the "unconventional" sextet
Elephant Claps
. The group has been making a name for itself in and around Milan since 2015.
In June 2016, Elephant Claps participated in the
Solevoci International A Cappella Competition
, where it won first place in the pop/gospel category in addition to prizes for Best Project and Best Arrangement. In October 2016, the band took part in
TEDx at Teatro dal Verme
in Milan.
Subscribe to the FloVoice Newsletter and never miss a beat!